Bar
-Our cosy and comfortable bar is ideal for an aperitif prior to your meal or for a convivial drink with family and friends-
An english-style bar in the heart of the french countryside
The bar of La Cascade is designed as an English style country pub with french influences. The perfect venue for socializing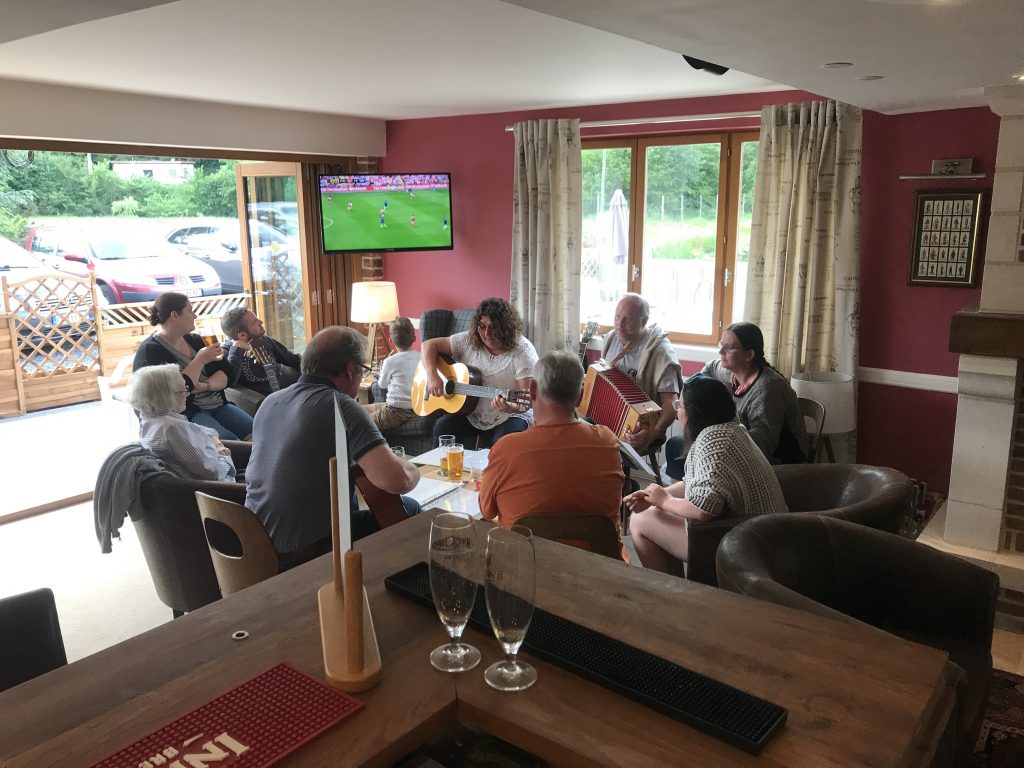 GASTRO BAR
Our cosy and comfortable bar is available for an aperitif prior to your meal or for a convivial drink with family and friends. In good weather, these can be taken on the large terrace next to our lake.
In the colder months, keep yourself warm by our large wood burning fire.
We offer a large selection of Draft and Bottled Beers (Lager, IPA, Stout…), wine and spirits as well as fresh and hot beverages and an assortment of nibbles to enjoy.
The bar at La Cascade is a perfect venue for parties or any special occasions. Contact us for details on how to arrange a private function at the bar.
Beautiful bar with a cosy ambiance. Lovely choice of decor x x
Sue Hall
EVENTS
Different types of events are organized on a monthly basis: from televised live rugby games to karaoke sessions … From terrace barbecues to dart games … One thing is for sure, you are definitely going to have a great time!