The Lake
-Fly fish in our crystal-clear water fed by artesian wells and springs. A water that 'has it all'-
The only Fly-Fishing lake in Northern France
Only 50 minutes from Lille and 75 minutes from Calais. Being the only still water in the area, anglers would have to drive for about 3 hours to the nearest trout lake. French Fly anglers in this area are mainly river fishers.

FLY FISHERY
La Cascade is a newly established still water fishery for fishing for trout with fly only. It is set in the beautiful and peaceful Canche Valley in Northern France.
The fishery is part of the La Cascade resort which includes an on site bar, restaurant, well being centre and 5 B & B rooms, one of which is suitable for disabled persons, located on the ground floor.
La Cascade is located about 75 minutes from Calais and is ideal for a weekend or a midweek break.
Day and half day tickets are available.
Prior reservation essential.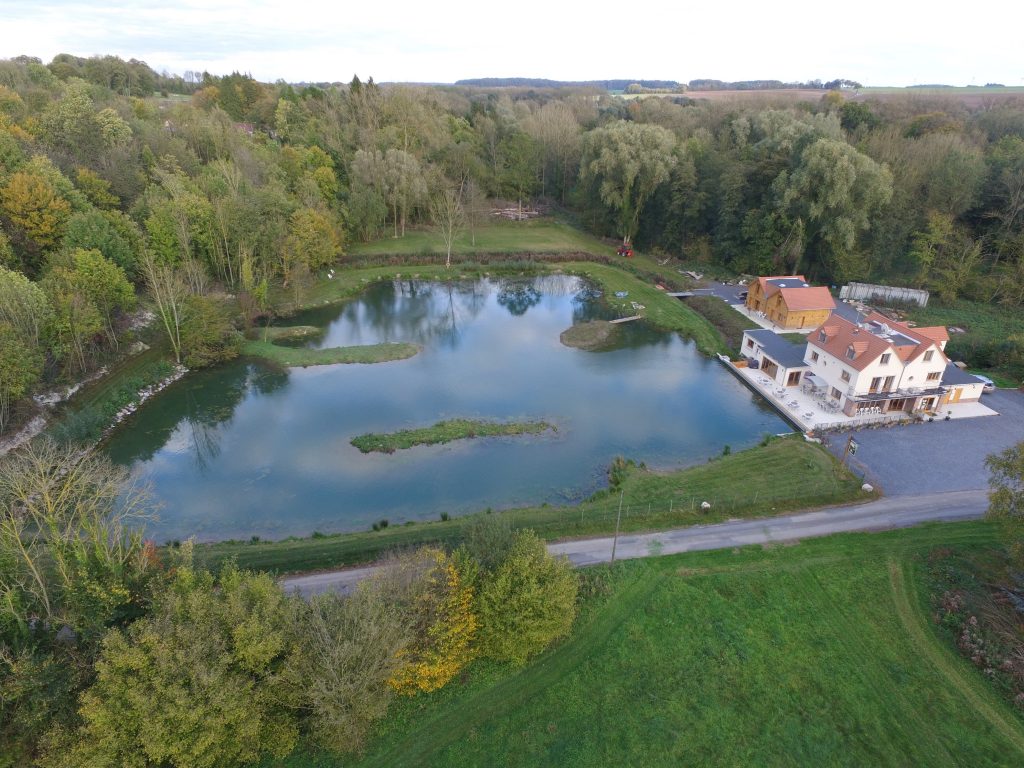 Check out the excellent article about La Cascade, featured in the Trout Fisherman magazine, written by Russel Hill
CREATION OF THE LAKE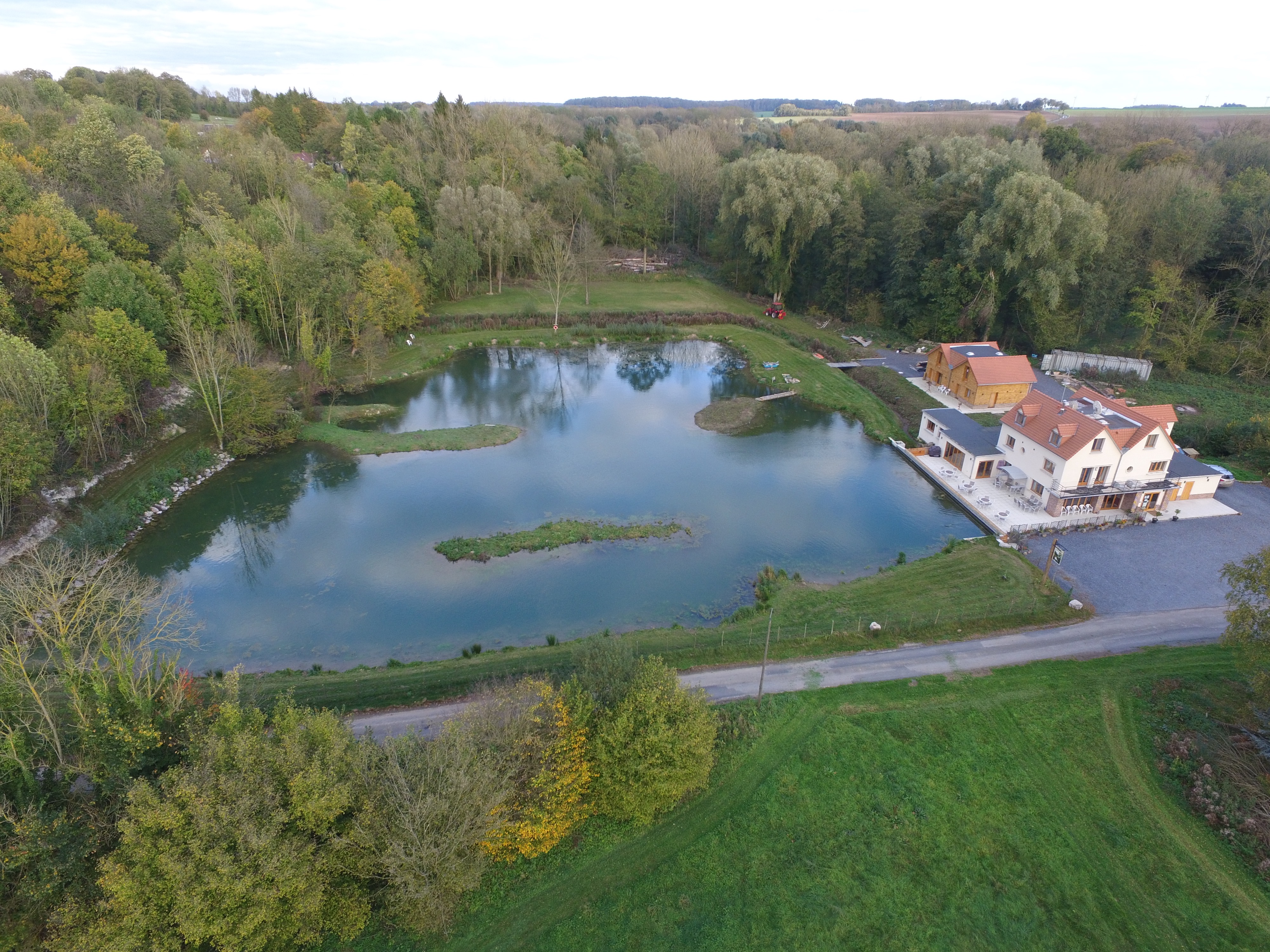 LAKE PLAN
The lake has an excelent water supply, fed by artesian wells and springs and consequently the trout are very content.
The lake is approaching 1.5 acres and has crystal-clear water fed by 3 artesian wells and several springs. Its depth ranges from 1.5 to 3+ meters and it is stocked with mainly rainbows ranging from 2lbs to doubles. Some browns have also been stocked.
The lake has been designed so that every inch of water is easily reached with a moderate to decent cast.
Access to the lake is limited to 10 fishermen to maintain a level of confort for all fishermen.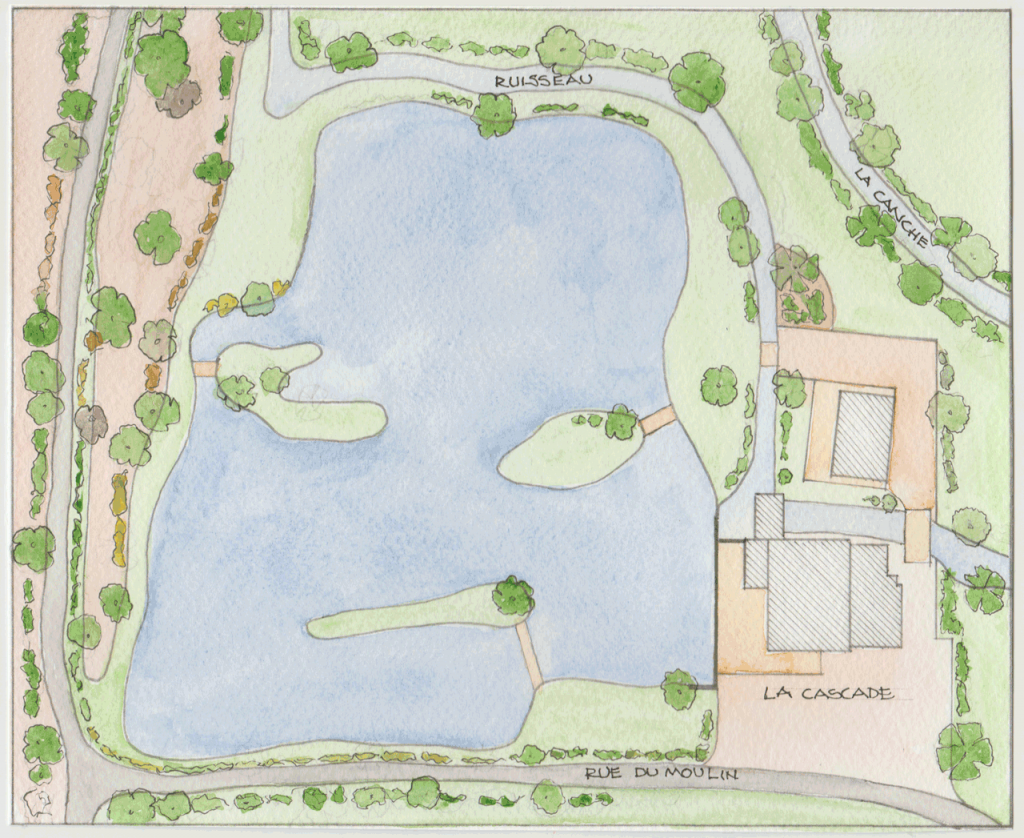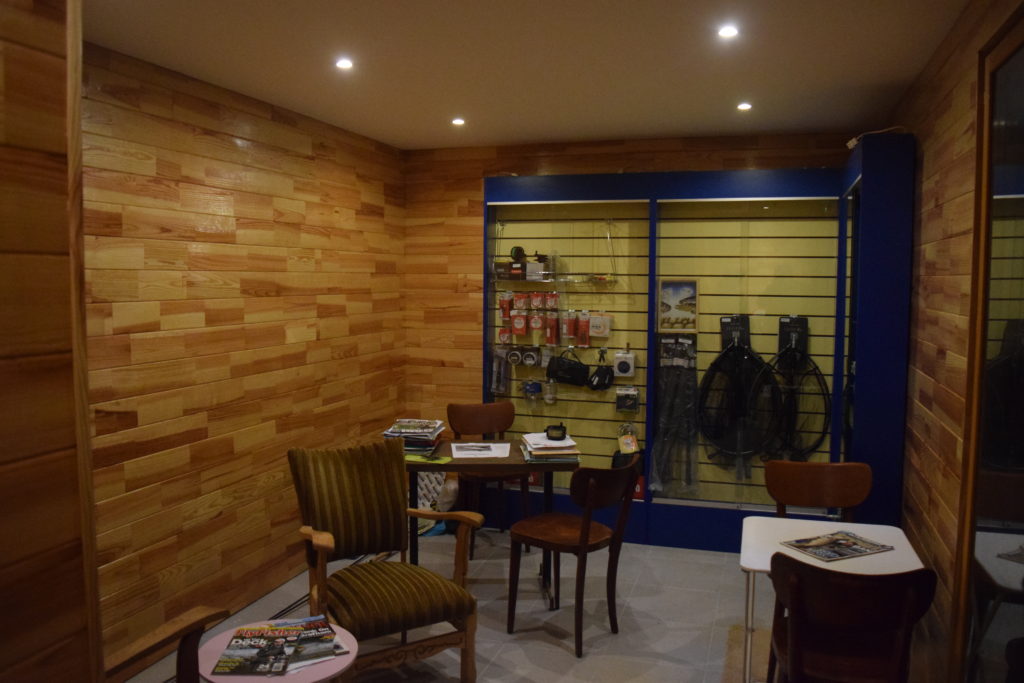 LAKE FACILITIES
A comfortable fishermen's lodge with free tea and coffee for anglers is available. An outside terrasse which overlooks the lake is available for use in good weather. A toilet and shower is provided adjacent to the lodge. We intend to provide a disabled fishing platform for wheelchair users at a later date.
Fly Fishing for Beginners
Learn to Fly Fish at La Cascade, the only Fly-Fishing lake in Northern France. Instructions are carried by our dedicated fly fisherman, of many years experience